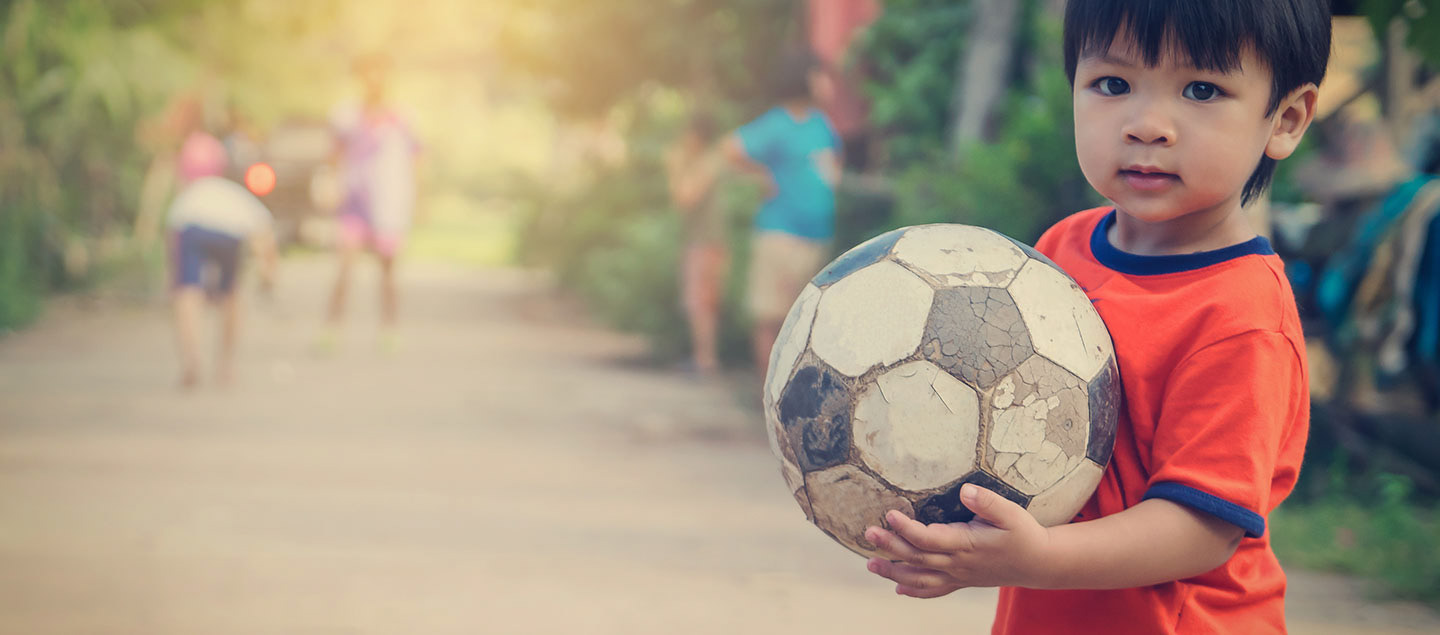 About SportAid
Our mission is to see communities thrive through sport. We assist community development with sport resources. We receive time, funding, resources and expertise from established sporting communities and, through connections with development organizations, catalyze or sustain community transformation.
Objective
To improve the SportAid identity to be unique, impactful and embody the mission of SportAid.

Understanding the Logo
The inspiration behind the SportAid logo comes from the fusion of sport and aid as well as an emphasis on the importance of youth.
Sport: 
The figure is a person, accompanied by a ball that is purposely non-sport-specific. There can be no mistaking the sport component in the raised ball, full of kinetic energy.
Aid: 
Within the figure is a recognition of the aid component as well: the figure resembles an adaptation of the classic, four-pronged aid cross while the orange-red harkens to aid.
Children: 
The figure itself has a balanced, youthful feel. The curved top line that forms the arms is welcoming while the small torso and overall rounded features suggest youthful exuberance.