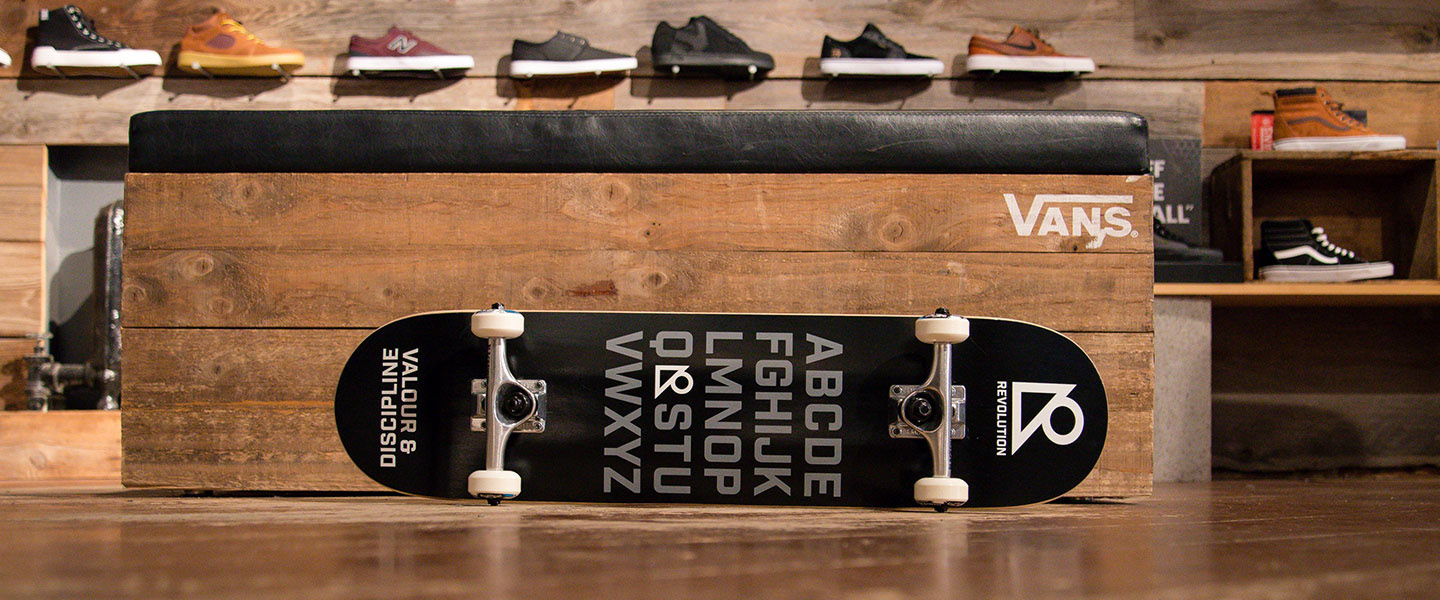 Objective
To create a new identity that increases recognition and positions the Revolution brand as professional skateboard gear and merchandise that is accessible to everyone.

Understanding The Logo
The logo represents balance and tension as it relates to skateboarding. 
It embodies the "push the limits" attitude that is at the core of who they 
are. The shape of the symbol consists of the fundamental elements of an "R,"€ which are a triangle and a circle. 
The abstract shape symbolically pushes the limits of what can be 
easily identifiable as an "R."
​​​​​​​
The inspiration behind the symbol is the relationship between an obstacle and the skateboarder as shown in images below. This relationship demonstrates the fundamental discipline and courage necessary for skateboarding.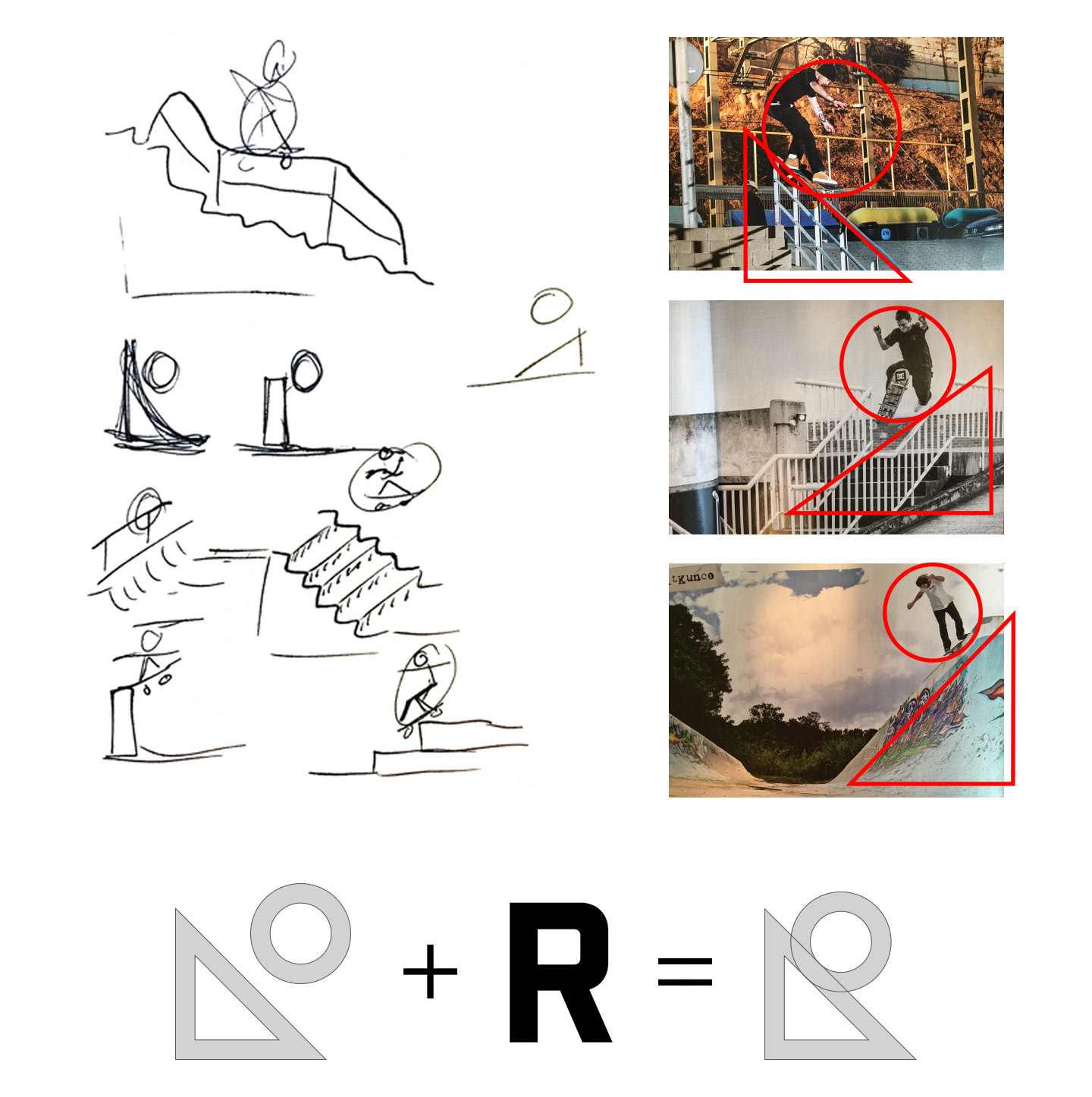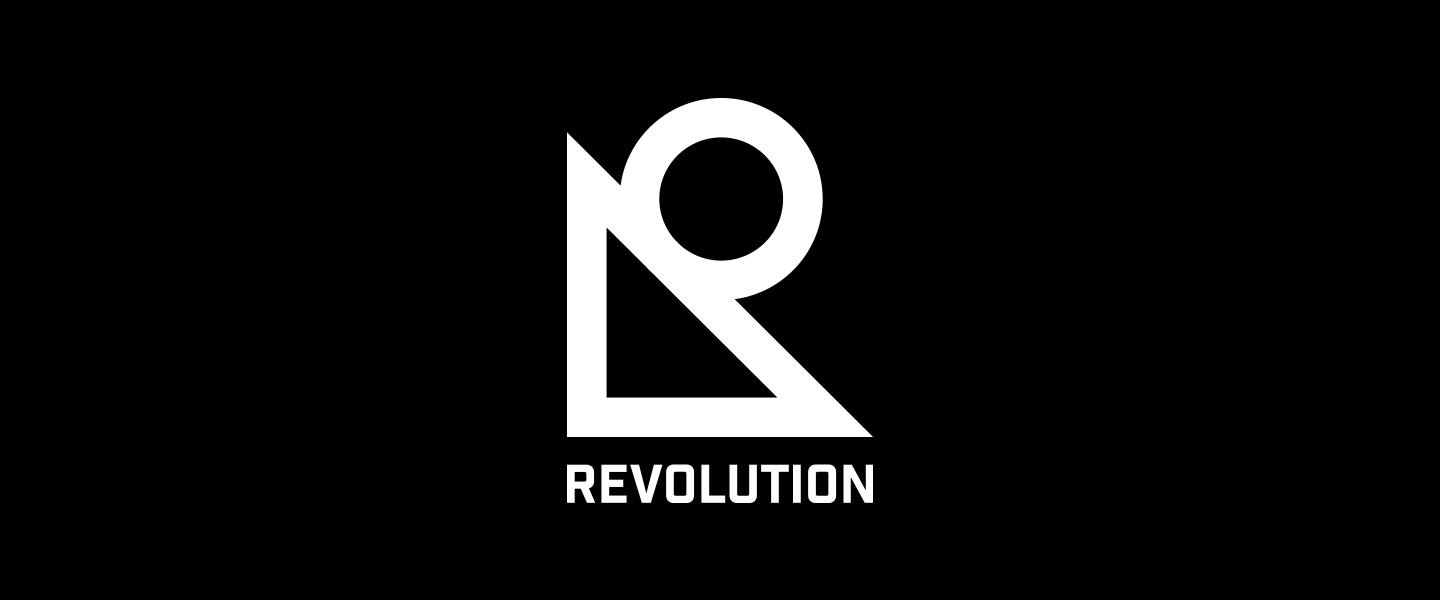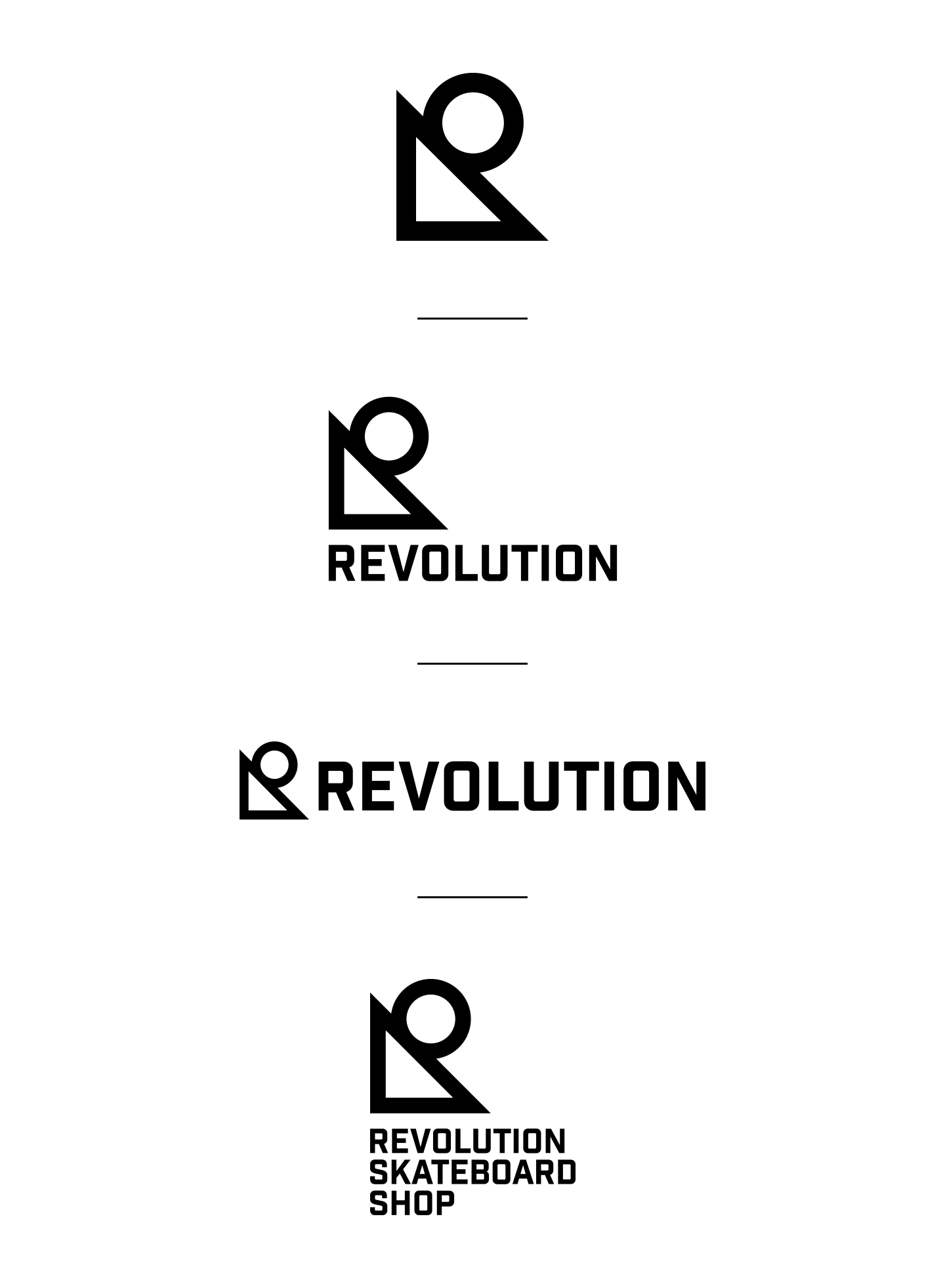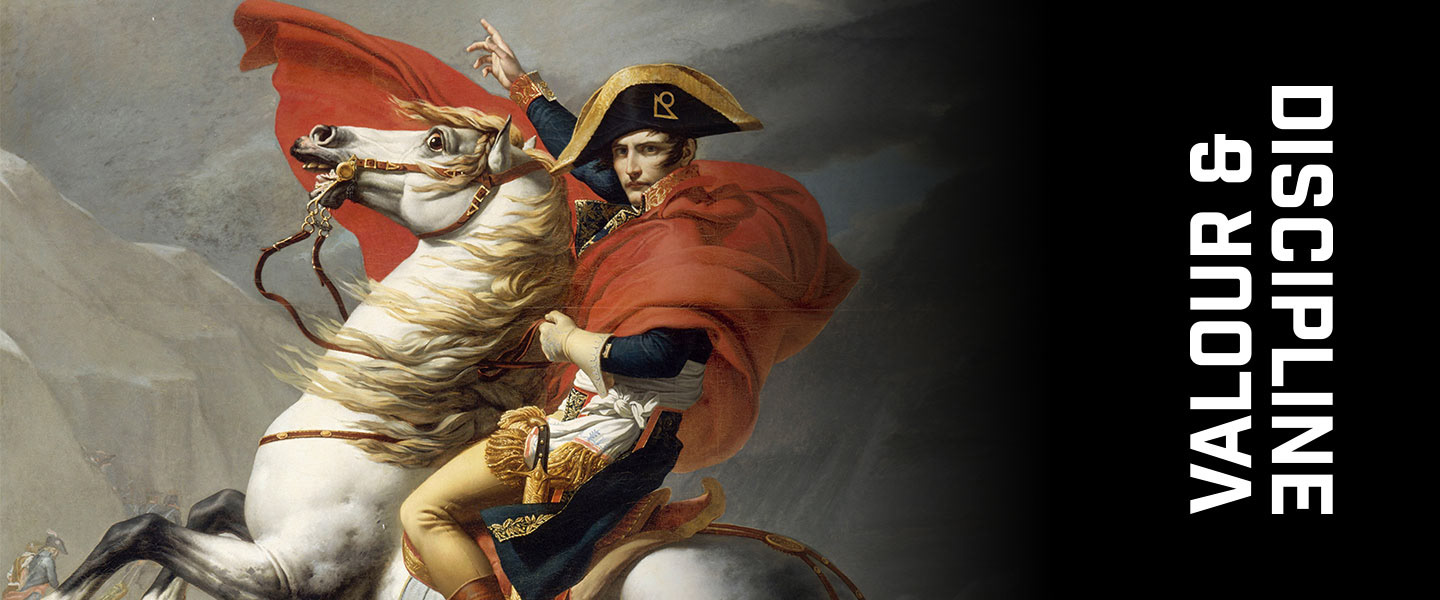 The Tagline
"Valour & Discipline" is the tagline for the Revolution brand. It has been developed to speak to skateboarders and represent the courage and training involved in skateboarding.
The definition of each word is as follows:
Valour:
great courage in the face of danger, especially in battle (or while skateboarding).
Discipline:
activity that provides mental or physical training.
"Valour & Discipline" serves as a motto to skateboarders that challenges them to push the limits and continually be challenging themselves and each other. In doing so, the hope is that the Revolution skateboard community will be strengthened resulting in a stronger brand.

"Valour & Discipline" was the motto of the Grand Army in the 1800's. Considered to be one of the greatest fighting forces in history under the command of Napoleon Bonaparte. This is the inspiration for the Revolution tagline.