Objective
To improve the Make Hay Media identity by redesigning the logo to be unique, emblematic, and adaptable without losing the familiarity and equity built into the current logo. As well as create a strong identity system that is clean and consistent providing structure and flexibility.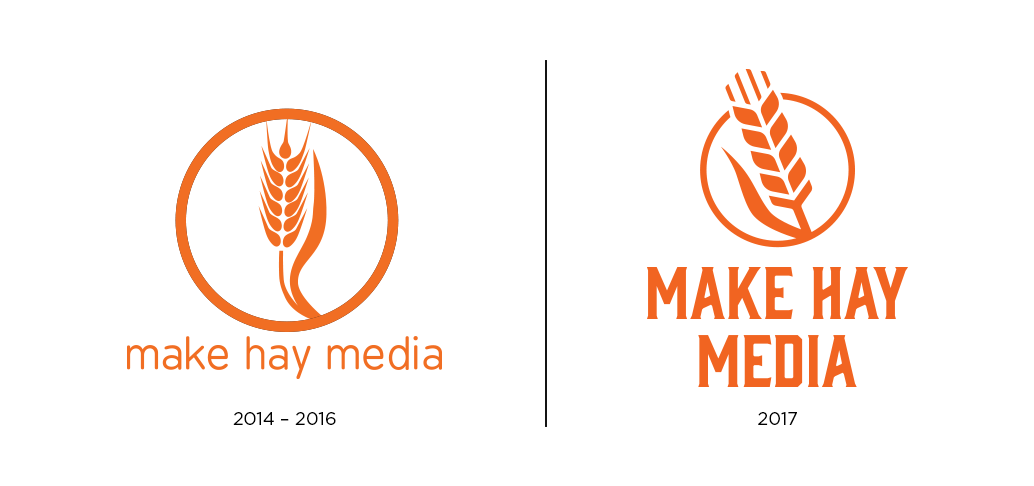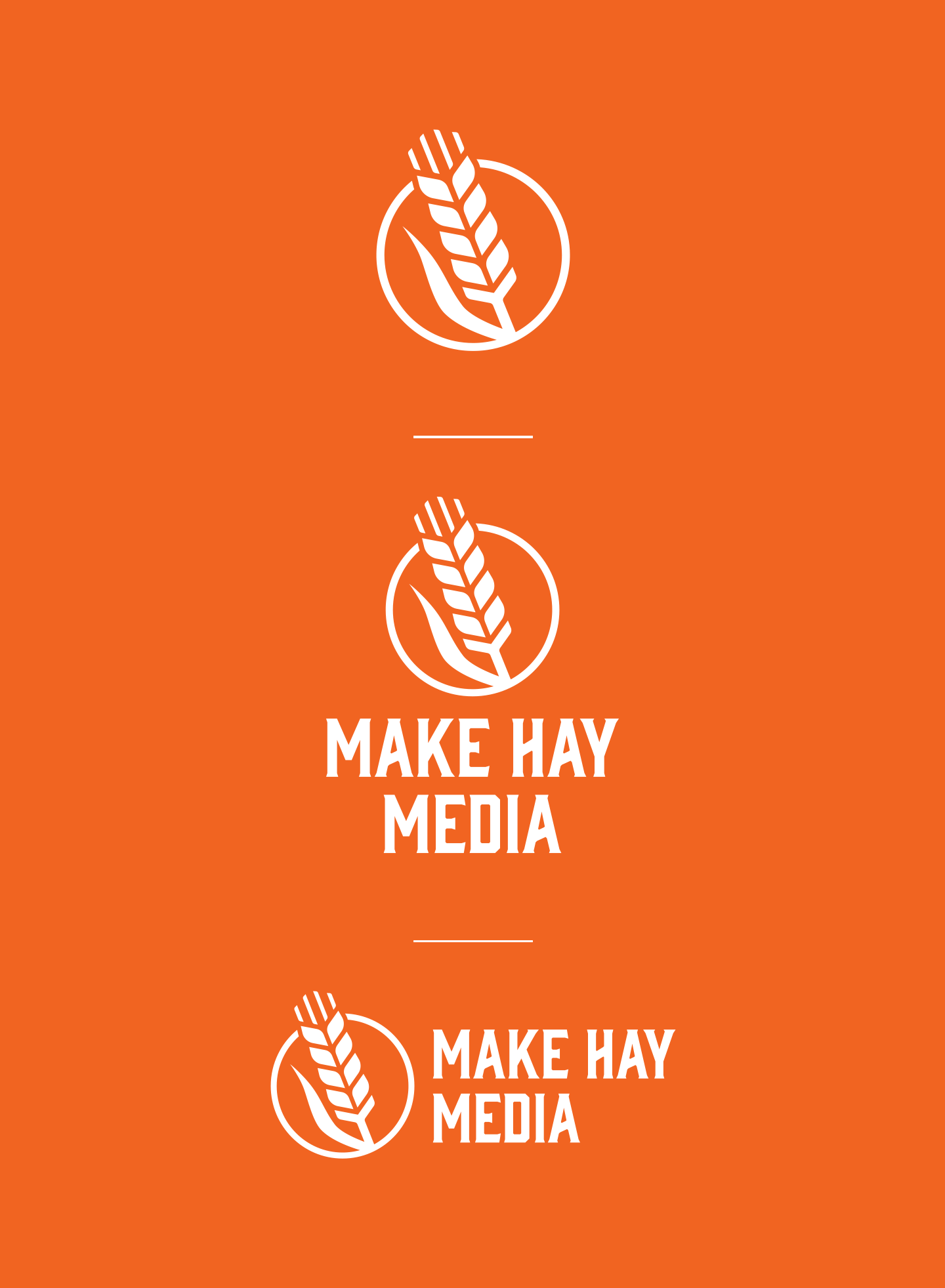 Understanding the Logo
The inspiration behind the Make Hay Media logo comes from the old proverb, "make hay while the sun shines." It means to take advantage of opportunity. This concept is very practical to film. Not all circumstances can be controlled, but they're all part of the story. Make Hay Media is focused on producing great and authentic content through the craft of film. Film provides companies and organizations with a great way to make the most of opportunity, whatever that may be.

The logo, a single head of wheat, is a very simple and literal concept to represent Make Hay Media. The head of wheat has been created in a minimalist style with an authentic, organic feel. The circle provides the overall shape of the symbol. It also symbolizes a sun linking it to the proverb behind the meaning.

The Make Hay Media brand is focused on craft. Along with the symbol, the typography provides the same craft personality. The typeface, Gin, is a vintage typeface inspired by old serifs and classic bottles of whiskey and gin. Together, they portray Make Hay Media as being authentic and focused on the craft of film.

The logo is designed to be simple, distinctive, relevant, memorable, adaptable, and enduring.